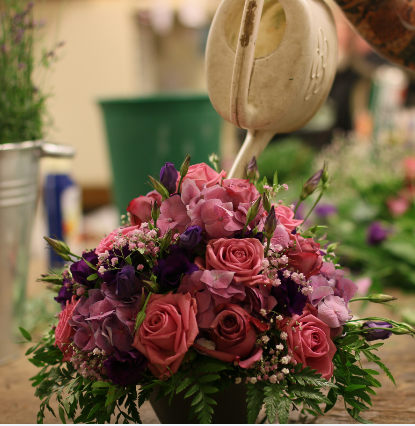 Unlike bouquets, an arrangement of flowers are put in floral foam which has been previously impregnated with water. Our expert florists are sharing some tips and best practices so you can enjoy them longer.
Arrangement or bouquet?
In both cases, your florists is using cut flowers that need individual care. But as opposed to bouquet, an arrangement is done in a specific support, the floral foam. This foam can be placed in a vase, in a pot, in a container, glass or used alone and covered with leaves for example. Unlike for a bouquet, an arrangement is not put directly in water. But your flowers will still need some water!