A long time ago, the only way to send flowers was to go into a flower shop and order directly from a florist. And in the beginning it was actually a quite complicated process. But as soon as the flower delivery services appeared it facilitated the lives of both florists and customers. But there was still a lot of manual work involved, although the florists were now linked together by a network that made it all a little easier.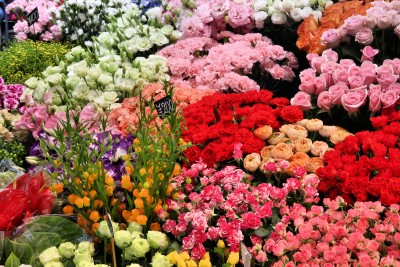 But as the internet spread and customers' e-commerce habits developed flower delivery online really took off. The foundation is still the same, the phone has just been replaced by the internet in the actual order situation. Instead you order your flower delivery through our website. Your order will then end up in the eFlorist office, where we forward it to a suitable florist in the recipient's neighborhood. Our service will never be completely automated, because it is about live flowers and florists who create a bespoke bouquet for the occasion, according to your preferences.
More and more people are discovering this convenient way to make their loved ones happy, commemorate a special occasion, or show their sympathy. However, it is still a long way until online flower deliveries become commonplace, so we foresee continued rapid growth. Nowadays it only takes a few clicks to send flowers, even from your mobile phone, which makes life even more easy for the modern human being. With eFlorist you always have a flower shop in your pocket, and can make anyone happy with a lovely bouquet of fresh flowers.