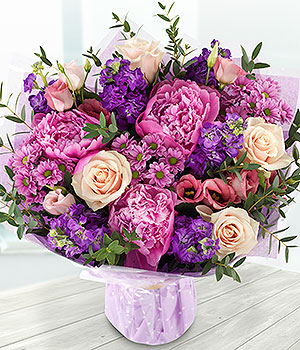 June 6th is Ladies Day at Epsom Races, Surrey, which to me, is the first indication that summer has begun.
In honour of the event, we named one of our new summer flower bouquets "Ladies Day" - an incredibly gorgeous Aqua Pack Bouquet featuring pink Peonies, Roses, Lisianthus, Carnations and purple Stocks.
Click here to get hold of your very own Ladies Day bouquet.