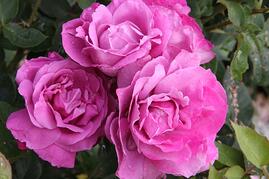 Valentine's Day is regarded as the most romantic day of the year but is love in the air for you?
There are many things you can do today to make sure you have the perfect date. Whether you've finally plucked up the courage to ask someone out, or if you already have a partner and just enjoy spending some romantic time together, here's how you can be sure to have the perfect date.
Plan a date you'll think your partner will like. If they are an adventurous, outgoing person, you could go dancing or horse riding, if they're calm and easy going, a quiet evening with dinner and conversation may be much more appreciated.
Hopefully we don't need to tell you not to pick your teeth or stare Don't be afraid of eye contact or order messy food to eat, for example spaghetti bolognese could end in disaster. Make an effort. Look good, smell good and turn up on time!
You may want to consider buying your Valentine a gift and what better gift to give on a Valentine's Day date than flowers. Flowers are a thoughtful gift, suitable for any date regardless of how well you know the other person and are a lovely way to let them know you thought of them.
It's not too late to order flowers for Valentine's Day, have a look at our Valentine's Flowers for guaranteed delivery on the big day!