Stunning Flower Architecture:
Flower based urban installations are a little too few and far between in our opinion and so when something as amazing as this graces the streets, it definitely catches our attention. HQ Architects, based in the heart of Jerusalem, have created this stunning installation of inflatable flowers that stand at a tremendous 9 metres tall and 9 metres wide, demanding a presence that certainly cannot be missed by anyone.
---
The Incredible Inflatable Flowers:
Closely resembling one of our favourite flowers, the anemone, this outstanding dynamic display of flowers provides not only a breathtaking display of architecture and design, but also a handy area of shade in the hot city of Jerusalem.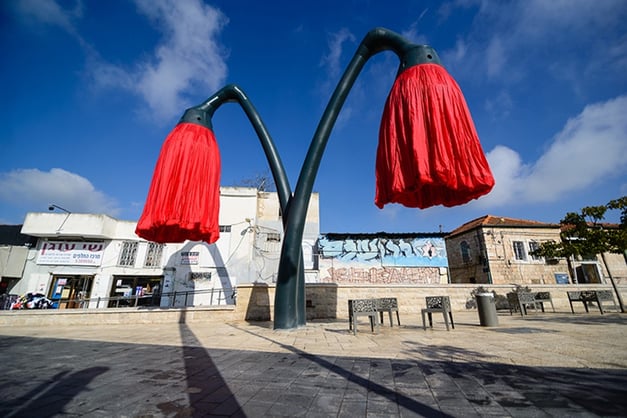 These towering structures carry the head of the flower, almost unrecognisable at first until an unsuspecting passerby gets close to the colossal flowers, when the flowers rapidly inflate with air and display their striking red focus proudly.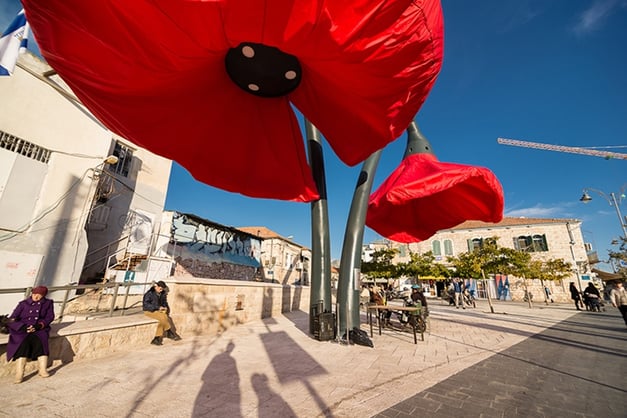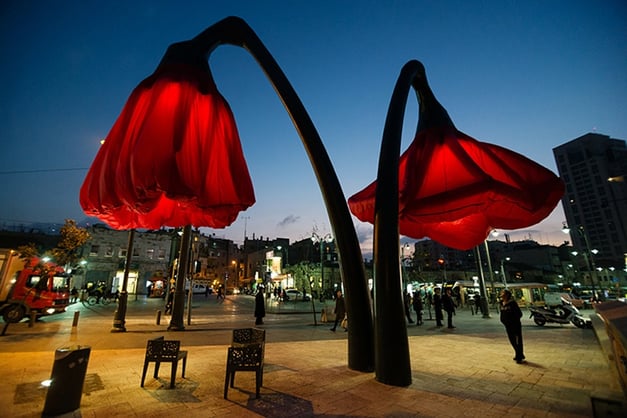 Thanks to the lights installed in the centre of the flowers, a gorgeous display is guaranteed at all hours of the day, the deep red anemones emitting a comforting glow in the centre of Jerusalem.
---

Easter Flowers:
Our Easter flowers our available now and the brilliant anemone is available for same day delivery through our network of expert local florists. While our flowers may not quite be 9 metres by 9 metres, they'll take someone's breath away all the same and with seven days of freshness guaranteed and same day flower delivery, you'll have a reason to smile while making someone smile.