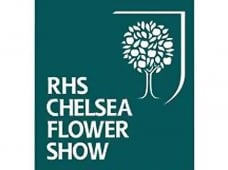 Chelsea Flower Show has opened its doors once more but if you haven't already got your ticket you might be out of luck as they sell out really quickly.
This year the garden pays homage to the First World War, there are even trenches you can walk through, with a garden full of poppies beyond and where yesterday, Rowan Atkinson read a war poem as a tribute to fallen war heroes.
Another highlight includes the life sized War Horse stage show puppet, which features in a No Man's Land garden. Designer Charlotte Rowe said "The concept is the healing of the land after severe conflict, and relating it to the human body and spirit."
And then there's the Help for Heroes charity garden 'Hope on the Horizon', which charts the path to recovery for wounded personnel. The garden was inspired by designer Matt Keightley's brother's experiences whilst serving in Afghanistan. Granite blocks symbolic of the soldier's physical being are set among planting reflective of their mental well-being.
As you walk through the garden the story unfolds from being rather raw and over grown, through an avenue of Hornbeams and on to a tranquil space, where a sculpture indicative of a "hopeful horizon" acts as a reminder to the soldiers of a brighter future. Aptly so, when Chelsea Flower Show closes its doors at the end of the week the garden will be used to help recovering service personnel at one of the Help for Heroes recovery centres.
On a lighter note there is an herb garden inspired by Beatrix Potter's 'The Tale of Peter Rabbit' children's book, where some of the book's most famous scenes have been cleverly recreated by Richard Lucas, a previous gold medal winner at Chelsea. The island plot has been designed to allow people to view the garden from all sides and Richard has made a point of including all the plants and herbs Beatrix Potter painted and wrote about in her books, so that people can feel as if they have walked in to one of her paintings.
Another year and another stunning array of displays and treats to behold at Chelsea; delighting and inspiring young and old alike.