Our florists joined in the spirit of all things British and made a fantastic patriotic effort with their window displays over the Jubilee period, so much so that we encouraged them to enter a Best Dressed Window Competition to mark the occasion.
The quality of entries was incredible making the judges decision a very tricky one. In fact, we couldn't have just one winner, so after much deliberation two runners-ups were also chosen. We can now reveal the winners.
First Prize
First prize went to Gresty's Florist in Stockport with their window display telling the story of the Olympic and Jubilee celebrations from the 1950's through to modern day 2012.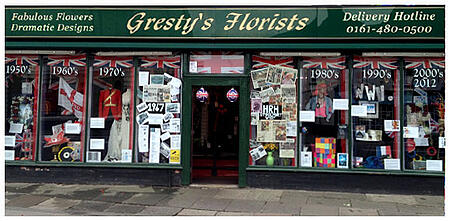 Runners-Up
Runners-up prizes went to All About Eden of Newcastle-Under-Lyme with their patriotic display with themed cupcakes, bunting and special guest star appearance of Albert the bulldog, and the Flower Gallery of Ledbury who painstakingly created a stunning floral crown and orb for their window.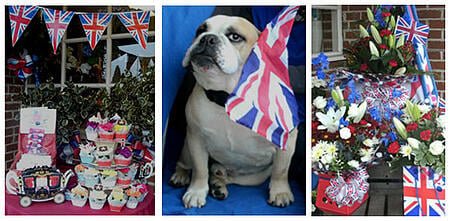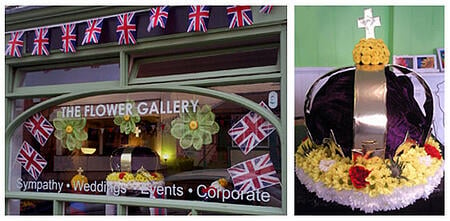 Congratulations to all the winners and many thanks once again to everyone who entered the competition. Next stop the Olympics!