We love flowers and we know you do too so here are a few key dates for your diary so you don't miss out on some of the best flower events this summer.
The season kicks off with the RHS Flower Show in Cardiff closely followed by the Chelsea Flower Show celebrating its centenary year, but for those of you who like nothing more than a good parade, make sure you don't miss the Battle of the Flowers on the beautiful island of Jersey.

RHS Flower Show - Cardiff
19-21 May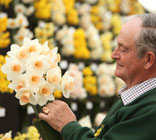 What better way to celebrate the arrival of spring than enjoying the first major RHS show of the 2013 season! This year the show will be bigger and better than ever before, with even more blooms, garden designs, inspiration and entertainment.
For more information click here.
RHS Chelsea Flower Show - Centenary Year
21-25 May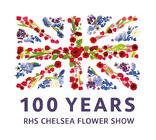 This year's show promises to be an extra special event as the iconic RHS Chelsea Flower Show reaches its 100th anniversary. There will be 1913-style exhibits with planting of the period, commemorative tickets for all visitors and an exhibition of historical photos.
For more information click here.
RHS Flower Show - Hampton Court Palace
8 July
An evening of fun, flowers and fireworks! An exclusive preview evening on Monday 8 July allows you to savour the show in comfort and style. Explore the wonderful gardens and floral displays before settling down to a sumptuous meal. Roaming musicians and live bands add to the party atmosphere throughout the evening, which will end with a spectacular fireworks display.
For more information click here.
9-14 July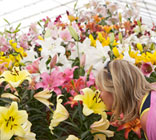 Visit the world's largest annual garden show in the grounds of the spectacular Hampton Court Palace. Organised by the Royal Horticultural Society, this is a 'must-see' for gardeners of all ages as the exquisite beauty of the flower show is this year combined with all the fun and excitement of a spectacular summer festival.
For more information click here.
RHS Flower Show - Tatton Park
25-28 July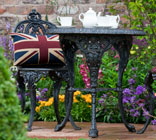 Set in one of Cheshire's Gardens of Distinction, the RHS Flower Show Tatton Park showcases promising new talent with innovative and inspirational garden designs and ideas. In store in 2013 are features celebrating the popular pastime of 'grow your own' and gardens inspired by the solar system.
For more information click here.
Battle of the Flowers - Jersey
8-9 August
A spectacular two day festival parade. The Day Parade (8 Aug) displays around 27 floral floats with a number of local and visiting bands whilst the Friday Moonlight Parade (9 Aug) delivers a terrific display of floats and bands bringing a true carnival atmosphere, ending with a dramatic firework display. As one of the largest floral parades in Europe, this event brings a small slice of the Rio Carnival to the British Isles.
For more information click here.