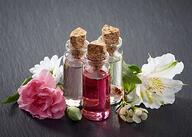 Do you ever feel captivated by the sweet scent of a flower, the scent of fresh morning, the sweet smell of the sun of the day or even just the slight smell of a slight evening breeze?
Back in time
As far back as records show, in Neolithic times men rubbed themselves with spices and essences in order to impress their partners. Egyptians, Greeks and Romans were also fond of perfumes and other incense. It was only in the Middle Ages when they were betrayed as devil temptation that perfumes and incense declined in popularity. Perfumes made a comeback to fame in the Renaissance. Monarchs, upper middle class and merchants all purveyed perfume temptation. In the 18th century there was perfume everywhere, even in body, hair, clothing and accessories. The perfume trade was flourishing and made way for the development of new techniques, and just like the spice trade, exploring new territories and cultures. The perfume industry experienced a phenomenal growth with the creation of essences blended with mixtures of synthetic aromatic molecules whose aim was to reduce production costs and protect certain species of flowers and plants. Traditionally, flowers considered as the most fragrant, were used to create the most wonderful scents: rose, jasmine is the most popular, tuberose, iris, violet, orange blossom, mimosa, lavender, ylang-ylang completing the list.
Fragrance discovery
The discovery of a fragrance is done in three phases. We're talking about top notes, heart notes and base notes. The top note features the first olfactory impression, the immediate reaction of our sense of smell. It is usually mild scent that evaporate quickly (citrus, eucalyptus, bergamot, some floral notes). For the second one, heart notes, this is the heart of the fragrance, intermediate to the top note, with scents that last from several minutes to several hours. As for the base note, these are persistent scents that stay long after the spray, they can remain on the skin and on clothing or fabrics for several months.
Biological clock
Plants and fragrant flowers have an almost "biological clock." Some appeal most in the morning, others in the evening or at night. Place these plants in a mix combination, in planters or the garden. In addition to a harmony of colors, scents will follow one another throughout the day: The lily fragrance diffuses continuously; carnation appears around noon, honeysuckle mid-afternoon for example.
The top 10 most fragrant flowers:
• Honeysuckle
• Hyacinth
• Freesia
• Glycine
• Jasmine
• Lily
• Lavender
• Gardenia
• Lilac
• Rose
The greatest perfumers were inspired by the biological clock of flowers and plants to give lightness and depth to their fragrances. For Diorissimo - Dior, the lily of the valley; Air du temps - Nina Ricci is the carnation; Amarige - Givenchy is the orange blossom.
Check our collection of fragrant flowers, our local florists would love deliver your scented gift in person to your friend, relative or loved one making them happy, noticed and remembered. Our online flower shop is open 24/7, who will you make happy with flowers?