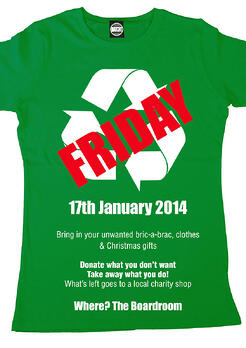 On Friday we held our very first FREEcycle event - an opportunity for staff to have a good clear out at home and bring in any unwanted clothes, bric-a-brac and Christmas gifts.
Taking over the Boardroom for the day, the CSR Team displayed the donated goods for staff to come along and take away anything they liked for FREE, with those who donated having the first choice.
What was left over has now been taken to the Wessex Cancer Trust charity shop in Romsey, who were very pleased with the donations.
Thank you to everyone who took part and made FREEcycle Friday a success. We will definitely be running it again.