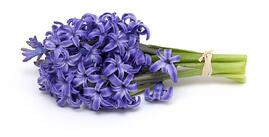 Mother's Day is a day to show your Mum how much she means to you, to remind her how grateful you are for everything she has done and to make her feel appreciated.
Knowing what to send can be tricky, but we have the perfect range of gifts, from Mother's Day flowers to hampers to days out. If you're lucky enough to know what you'd like to send, what do you say with the gift?
Card messages are often as important, sometimes even more important than the gift you are sending and it's important to capture the sentiment as best you can.
We've come up with a few ideas to get you started. Don't be afraid to get creative though!
Mothering Sunday Card Message Ideas:
Thanks for always helping me to remember what is important in life... and today it is you!
Reminding you how special you are to me… Happy Mother's Day!
For all the times I didn't tell you how much I care… Happy Mother's Day!
Have a wonderful day, mum. You deserve it!
Even though we are far away, we wouldn't forget you on Mother's Day!
With all the love in the world and wishing that we were with you to give you these in person.
Thinking of you and hoping you have a lovely day.
Daddy said gerbils were your favourite. I couldn't find a bouquet of gerbils so I got you some Gerberas instead!
I must have been born under a lucky star to have a mum as nice as you are.
Happy Mother's Day! Next year I'll be wishing you a Happy Grandmothers Day too!
We love you more than we did yesterday but not as much as we will tomorrow.
If you've thought of the perfect card message but you're still not sure what you'd like to send, have a look at our Mother's Day flowers. Don't make just anyone smile, make your Mum smile this Mother's Day.