Sunflowers ideally need full sun (hence their name) to grow. Reaching up to around 15 feet tall with blooms measuring in the region of 14 inches in diameter, they are instantly recognisable and a popular choice for bouquets and arrangements.
Grown at home against a wall or supported by canes, your home grown sunflowers are a sure fire way to attract the birds and the bees to your garden. Plant the seeds out in April and watch them grow and bask in the sun, reaching great heights over the summer.
But we don't just love sunflowers for their ornamental qualities; they have a myriad of uses and practically every part of the plant can be re-used in some capacity. The seeds are high in vitamins and protein and can be made in to cooking oil, or can be eaten raw in salads or as snacks. They can also be baked in bread or used to make butter which is low in cholesterol.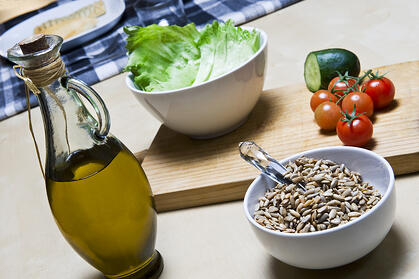 Image c/o National Sunflower Association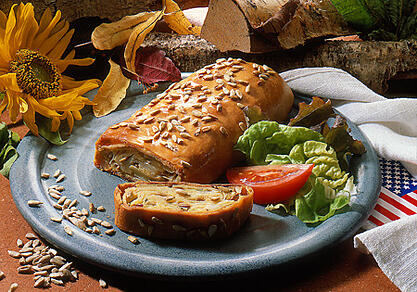 Image c/o National Sunflower Association
Working from the inside out, sunflower oil (not the cooking variety) is also used as a natural and healthy alternative treatment for acne, eczema and general skin irritations and can be used in make-up cleanser too.
So it seems, the humble but oh so magnificent sunflower really does do all it can to help us live happier, healthier lives.