When we lose someone close it can be hard to express exactly how we feel. Words can very often be hard to find and seem so inadequate. Sending flowers is a thoughtful way to express our feelings and can be a great comfort to the deceased's nearest and dearest too.
Through the art of floristry it is possible to capture the personality of a loved one in the form of a bespoke funeral tribute. All you need is an idea and our florists will do the rest, using their creativity and expert knowledge of flowers to create a piece just for you that is totally unique and beautiful in design too.
Here is just a taster of what can be achieved with a little imagination and a lot of passion.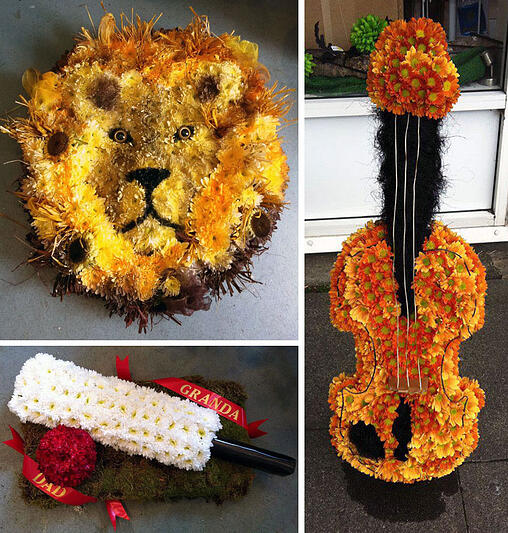 A selection of funeral tribute products designed and created by The Flower Cabin, Whitley Bay.