If you can imagine it, I'm sure we have a florist who can create it!
In recognition of the incredible talents of our florists up and down the country, we are showcasing in a series of articles, their creativity, passion and compassion for bespoke funeral tributes.
Here is just a sample of the awe inspiring work of Simply Flowers in Ely, Cambridgeshire.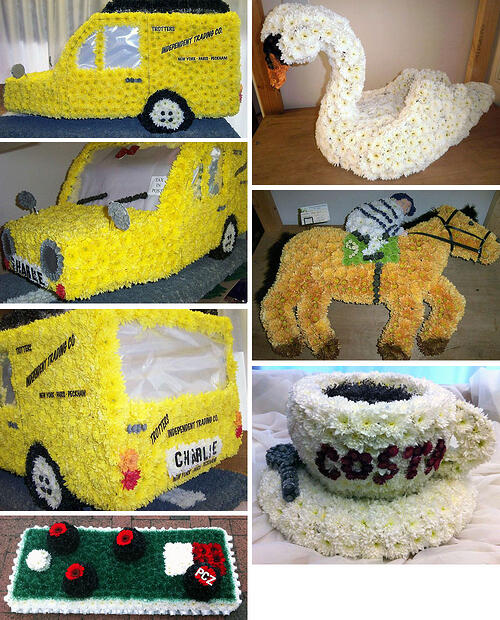 The Swan – constructed using a wire and moss base, it's simply beautiful and incredibly elegant too.
Yellow Van – an impressive 8' x 4' wire frame construction, created of course, for an avid 'Only Fools & Horses' fan.
Costa Coffee Cup - an enormous 3' wide cup, commissioned by a group of ladies who met for coffee every week, to honor of one the friends when she passed away.
If you would like to submit some photographs and a short piece of text telling us about your work from inception to creation, please send an email with details to: online.manager@eflorist.co.uk.