Kidney Research UK "Go Purple"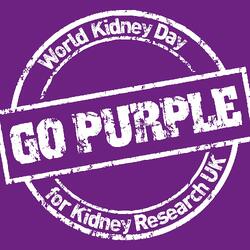 Kidney Research UK was founded in 1961 and is the leading UK charity dedicated to funding research aimed at finding better treatments, and ultimately a cure, for kidney disease.
Every March over 100 countries raise awareness about the importance of our kidneys in relation to our overall health, with the aim of reducing the impact of kidney disease worldwide.
We are proud to be working in partnership with Kidney Research UK to help raise awareness and money for this worthwhile charity.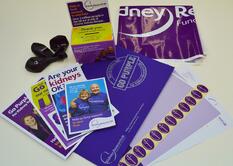 If you would like to be involved please register your interest by emailing: UKI.marketing@euroflorist.com with your florist membership number. We will then send you a "Go Purple" pack, which includes posters, banner rolls, flags, balloons and leaflets.
Please show your support and help Kidney Research UK save lives.