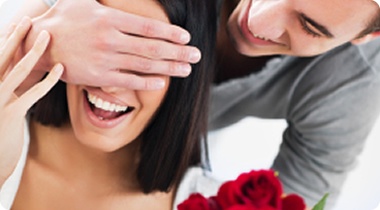 Birthdays are the perfect time to send gifts of love and affection to your loved ones, friends, family and colleagues. Giving gifts on someone's birthday has been a long standing tradition, but choosing the right gift can of course be tricky.

Things to think of while picking that perfect present;

1: Age
We all go through phases of what interests us all the way through our lives. Remember what age you are buying for and try to sculpt your gift idea around this. Take heed of the "small parts" warning when buying for infants and toddlers.

2: Gender
While we certainly would not insinuate that "pink is for girls and blue is for boys", there are many gifts out there that are gender specific and many that are not. Buying birthday flowers for a male recipient is gaining popularity and becoming a standard for many families. Try to pin point their favourite colour scheme and work for there.

3: Be Unique
While everyone loves a good pair of socks for their birthday, try to think outside the box. Hand crafted gifts are sure to go down a storm and quirky, fun gifts are sure to put a smile on their face.

4: Your relationship with the recipient
This can play a huge part in what gift to choose. Sending romantic birthday gifts to your loved ones is certainly acceptable on their birthday, but maybe not so much for your colleague.

5: Set a budget (And stick to it)
Most of us are guilty of going overboard at birthdays, but sometimes it's easier to select a budget and stick to it. This will also help you narrow down your choices if you have multiple ideas.

Whatever you decide to give, you are sure to make someone smile and make them feel loved on their special day.