The Holiday Season is almost there and you can already feel the Christmas spirit invading our environment, shops and life. Maybe you are also thinking of your Christmas gift. If you have the luck to be with your family for Christmas you can deliver your Christmas greeting in person, Yet sometimes due to distance, friends and relatives can be far from the eyes. Stay close to their heart with a nice Christmas card. Let us inspire you with message ideas.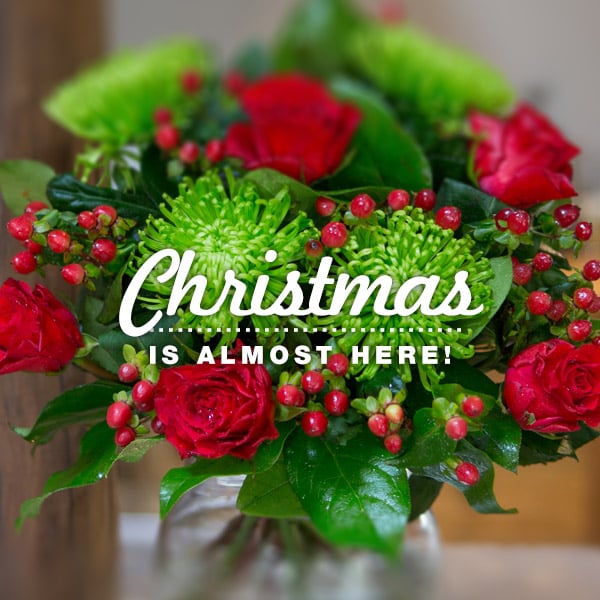 What to write?
Finding the right message is sometimes a little difficult. If you think that writing "Merry Christmas" or " Happy Holidays" is good but not original enough, we've put together some message ideas for you. Your message can be very classic and a bit formal or very personal or funny depending on who you send it to. Don't forget that with a card you can deliver a magical and delightful Christmas message with loads of hugs! This list is obviously not exhaustive and you can incorporate your personal touch. Our advice is above all to let your heart speak and to make it unique.
Christmas greetings ideas
Wishing you the very best Christmas and a Happy New Year
I cannot be there with you for Christmas but I send you my warmest thoughts. Happy Holidays
Don't worry, be happy Darling, you will still have presents!
On my list to Santa, sending you flowers is on top! Merry Christmas
A Christmas without flowers is like a sky with no sun, like not seeing you smile, it's too fade.
I wish you a happy holiday season and all your wishes come true
The magic of Christmas already operates. Happy Birthday Jesus!
Champagne, flowers and chocolates, I think everything is there for a fun Christmas
Thank you very much for the invitation. Happy Holidays
Thank you for always being there for me all year. Merry Christmas and Best Wishes
Your smile is my greatest gift. How can I make you happy? I remember you said I'm not a romantic person. 12 months already, 12 roses just for you. Ready for next?
Far away but still close to our heart with flowers. Merry Christmas
International Christmas greetings
Want to surprise your friends leaving abroad? Here's a little bonus for all travellers:
Chinese Simplified (China, except Hong Kong): 圣誔快乐,新年进步
Chinese Traditional (Hong Kong & Taiwan): 聖誔快樂,新年進步
Croatian - Hrvatski: Čestit Božić i sretna Nova godina
Danish: Glædelig jul og godt nytår! or simply God jul
Dutch: Prettige kerstdagen en een gelukkig nieuwjaar
Estonian: Häid jõule ja head uut aastat
Finnish: Hyvää joulua ja onnellista uutta vuotta
French: Joyeux Noël et Bonne Année
German: Fröhliche Weihnachten und ein glückliches/gutes Neues Jahr
Greek: Καλά Χριστούγεννα και ευτυχισμένος ο Καινούριος Χρόνος
Hungarian: Kellemes karácsonyi ünnepeket és boldog új évet or simply B. ú. é. k.
Icelandic: Gleðileg jól og farsælt nýtt ár
Irish: Nollaig Shona Duit
Italian: Buon Natale e Felice Anno Nuovo
Korean : 메리 크리스마스
Japanese: メリー・クリスマス
Norwegian: God jul og godt nyttår
Polish: Wesołych Świąt i Szczęśliwego Nowego Roku
Portuguese: Feliz Natal e um Feliz Ano Novo
Russian: С Новым Годом и Рождеством
Slovak: Veselé Vianoce a Štastný Nový rok
Spanish: Feliz Navidad y próspero Año Nuevo
Swedish: God Jul och Gott Nytt År
Ukrainian: Веселих свят! З Новим роком і Різдвом!

Greeting cards are perfect to make someone very happy and remembered at Christmas. No need to search for a great gift full of life and colour that will warm the heart and home of the person who receives it, we have it for you. Sending flowers is a nice way to remind your family or friends that regardless of where you are, they are always in your thoughts.