The history of Christmas trees in long with the first Christmas Tree decorated in Strasbourg in 1492…
We've come a long way since, with plastic trees, fiber optic lights and tinsel, but one thing still remains… Christmas simply isn't Christmas without a tree. The words alone conjure up thoughts of a lush green spruce adorned with lights, baubles and maybe a touch of tinsel.
But what if you can't stand those dropping needles? Or simply fancied something a little different from the norm this year? Look no further than our top 5 alternative Christmas trees...
Maybe we are biased, but at number one is our fabulous letterbox tree. The perfect Christmas gift, and an ideal solution if you have a small apartment that lacks the space for sprawling branches. This little tree arrives in letterbox friendly packaging with its own decorations, including: stars, tinsel and a twinkling string of lights. All ready to be assembled and create a fabulously festive display. For your very own letterbox tree, click here.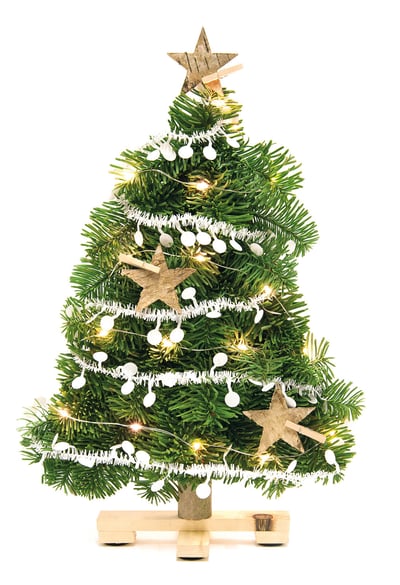 Ladder tree
Even the scruffiest step ladder can be revamped to create this unique look. Paint a small step ladder in the colour of your choice, then decorate the steps with garlands, tea lights, and gifts.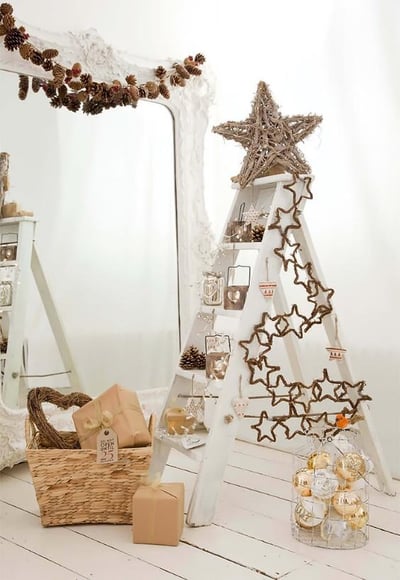 Image source: Pinterest
Advent tree
Why have an advent calendar when you can have an advent tree? A hit with adults and children alike, everyone will be looking forward to discovering what's inside the next bag! Simply fill 25 bags with little gifts: from toys to sweets. Or, for adults, how about alcohol miniatures and little cosmetics? (Many companies give out free samples, which are ideal.) Remember, you are only limited by your imagination and that it's the thought that counts and creates the greatest surprise.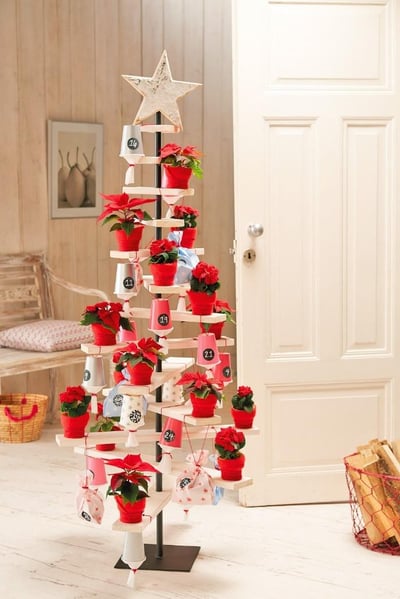 Source: Stars For Europe
A Tree for book worms
An appealing idea for those who cannot imagine life without books. Any book can be used, however, if you can find some in festive colours it adds to that Christmassy effect. Simply pile your books into a tree shape and dress with tinsel, baubles, and beads.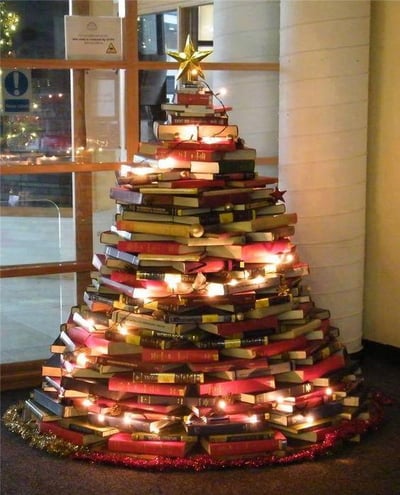 Image source: Pinterest
Tasty trees
Put on your pinny and get baking! Cut gingerbread stars in a range of different sizes, decorate with icing and stack to create mini trees. The perfect edible decoration for your Christmas dinner table, or as a seasonal snack for a festive drinks party.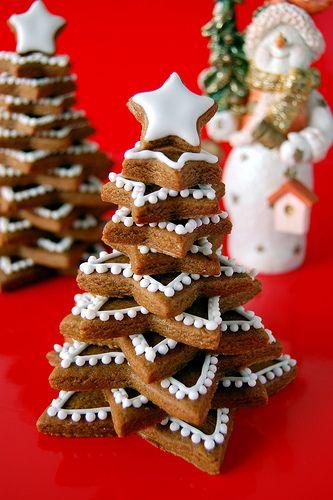 Image source: Pinterest
With love
Eflorist x