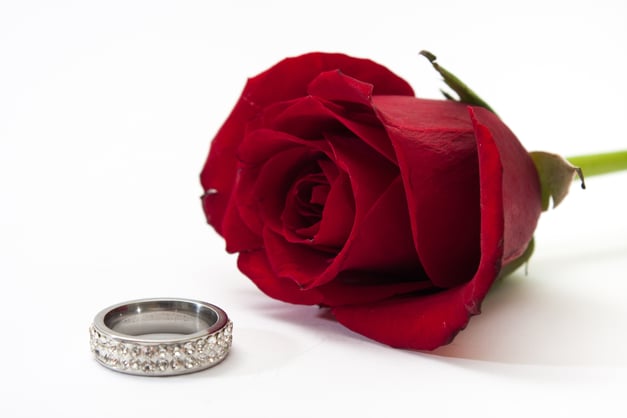 There are many ways to tell someone you love them, from simple gestures to standout plans that your loved ones will remember forever.


Below are our top romantic gestures and actions to tell someone you love them, whether it's for the first time, or as a reminder of how much they really mean to you. These will be varying in price and of course can be adapted to your personal preferences.

1. Candlelit dinner for two:
The classic, an age old tried and tested treat. Candlelit dinners can be the epitome of romantic gestures and can suit any budget. Whether you go to an expensive 5 star restaurant or have a meal in the comfort of your own home, our romantic flower range can really add that extra something to your night.

2. Homemade gifts:
Making something using your own hands is sure to make an impact on your loved ones. Try to listen out for unintentional hints on what they would like.

3. Small gestures to show you are thinking of them:
While you do not want to bombard your loved ones with a constant flow of gifts, sending the occasional gift to let them know you are thinking of them can be a lovely and romantic gesture that does not have to cost a small fortune. Sending flowers to their workplace will always put a smile on their face.

4. One night that is all about them:
If you know your loved one has had a stressful day/week, dedicate a night to making them feel special. Cook their favourite meal, run them a bath and put on their favourite film. This is bound to make them feel loved and also assure them that you notice when they are having a tough time.

5. Take them on the trip of a lifetime:
Surprise them by booking a flight to a faraway destination that they have always wanted to visit.

6. Romantic flowers:
The failsafe way to propose your love for your partner. From single red roses, to glorious bouquets of flaming reds and pinks, flowers will always have a romantic stigma behind them. Flowers can say the words you have never said, or have told them thousands of times before. Sometimes the simplest gestures can mean the most. You can include a personalized card message to go with your choice of romantic flowers.

7. Write your partner a love letter:
Once again, this classic way of declaring your love has been used for centuries as a way of showing affection and love. Write it in your own words and hand deliver this to them with some of their favourite chocolates.

8. Simple:
Tell them you love them every day. Remind them how you feel about them. Let them know.

So whether your rekindling an old love, reminding your loved one how much they mean to you or starting a new chapter in your life with the one you love, let them know you love them.