eFlorist are delighted to be sponsoring the BFA at RHS Chelsea 2017.
As we wait with bated breath to see who will be crowned RHS Chelsea Florist of the Year, we speak to the 2016 winner, Di Marvell; eFlorist partner and owner of Petals Florist, Margate.
When, how and why did you become a florist?
I became a florist 25 years ago when I started working for a flower wholesaler. I've always loved flowers and started by learning about dried and artificial floristry. I opened my first shop and was designing dried and artificial arrangements for companies when I decided to learn the fresh side of the business as well. So I went to college whilst still running my shop and working in a florists.
How long have you worked/owned Petals?
I have owned Petals since 1999, I worked here for three years before taking over the business.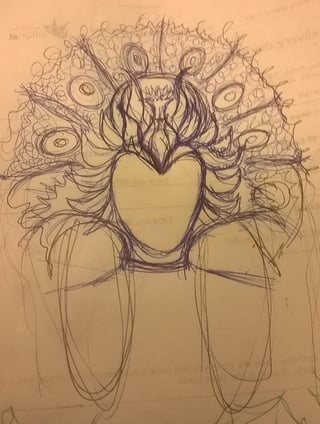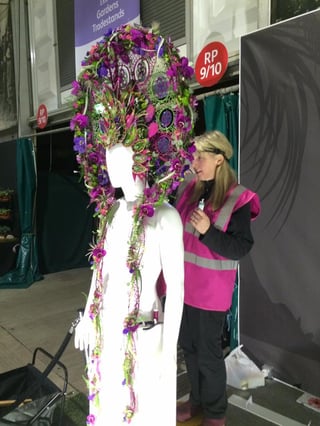 When and why did you start competing?
I started competing six years ago when wholesaler sent me an entry form for the Chelsea heats… a week before the closing date!
What has been your best moment in competitions?
Definitely winning RHS Chelsea Florist of the year 2016, it was a bit of a shock!
Tell me about your journey to winning Gold and Best in Show at Chelsea 2016.
The journey starts waiting for the heat brief to come out in August, then work begins on creating your design. This is displayed and judged at a series of heats, which run from January through March. It's then a waiting game to find out which florists have been awarded the highest marks, 16 are selected to compete at Chelsea.
This particular year was a bridal design to be used for a beach wedding, which was so cool! I did a wired shell bouquet and gained 92 points for the heat, which is 1st place.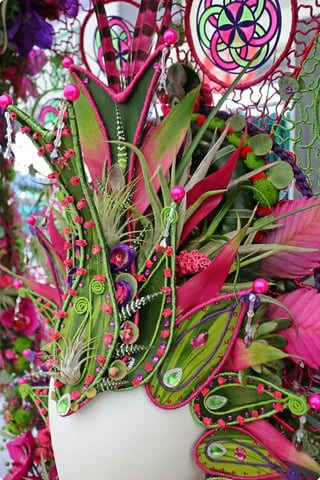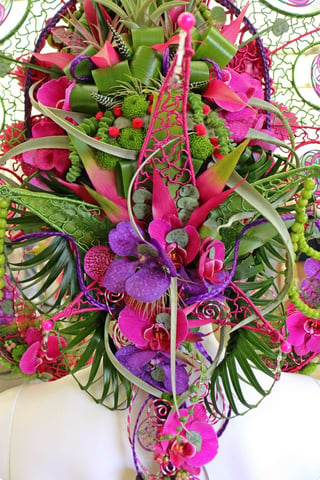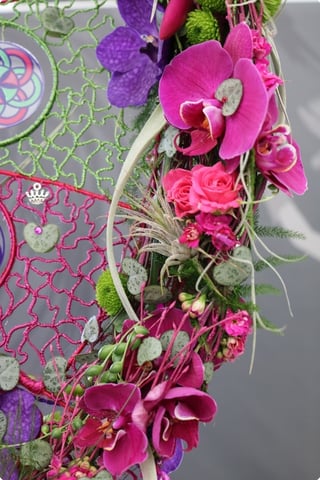 How have customers reacted to your medal and achievements?
My customers have been great, many follow what I get up to and I've had a lot of support from them over the years. It's so important because, when you're not feeling your best, friends and family get you through the difficult times and keep you going. It's also great for business and fantastic advertising!
Why do you feel competitions are important?
Competitions are important because you get to really stretch yourself, think outside the box and develop your skills in a different way from day-to-day shop work. It certainly gives your brain something to work on and keeps you awake at night!
What are your plans for the future?
Plans for the future? Well, I may continue competing, I'm not sure it's out my system yet! I'd also love to look into judging competitions if it's possible whilst running a shop at the same time.
How do you feel about your time competing?
I started competing 6 years ago, just trying my luck to see if I got through, I never thought I would get anywhere near the finals! Turns out I not only got there once, but 4 times, and have come home with medals…which is no mean feat!
It's been an honour and a massive achievement for a tiny shop in Margate. I worked my way up from a Bronze medal, to Silver, then Gold… and now another Gold with best in show at 94 points! It can't get any better than that… can it?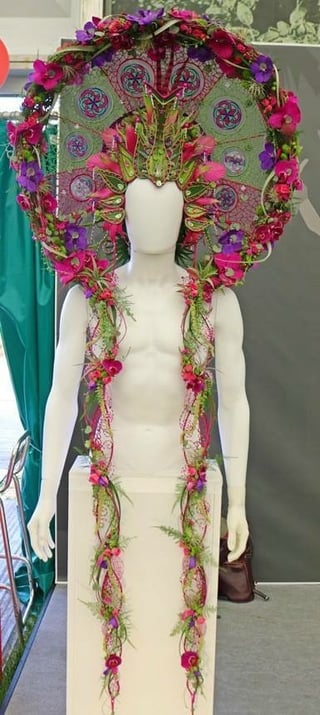 What would you say to anyone who is thinking about starting competing?
I really love competing and would recommend it to anyone who's keen. Bear in mind it's tough when you have a business to run at the same time, and can be a strain financially and work-wise. Fortunately, I've been sponsored over the last few years, which has been a massive help.
Competitions are about finding the best and spotlighting skill and excellence. My success proves that tiny shops have the ability to be in one of the biggest flower shows in Britain. The whole process introduces you to life-long friends, who are just like family, and we all support each other.
So small shops, get stuck in and give it a go! Keep independent florists alive and fly the flag for your home towns!